Anhydrous Lanolin – What is it?
When my friend, who is a nurse, recommended a cream for my dry skin, I had never heard of anhydrous lanolin. I have tried plenty of different creams and lotions, and some were quite expensive, to cure my very dry skin, but to no avail. This cream was inexpensive so I thought, why not give it a try? She told me she used it for her elbows and feet. I use it on my legs and feet and so far, so good! Other lotions have just worked momentarily and did not sustain the moisture, but I think I may have found the one and learned some things about lanolin in the process!
Lanolin is extracted from sheep's wool. It is actually the waxy secretion from their sebaceous glands that protects them from the elements. Lanolin has long been used for its healing properties as a moisturizer on individuals with skin problems, babies and nursing mothers. However, it also has industrial uses as well, mainly because of its water repellent properties, it is used as an anti-corrosive and a lubricant.
It is also known as wool grease, wool wax and wool fat (sounds pretty gross!). There are two forms of Lanolin; there is the version of Lanolin that contains water which is just called "Lanolin" and then there is the waterless variety referred to as "anhydrous lanolin", where impurities and water have been removed and the lanolin concentrated. Using high speed centrifugation the wax is separated from the liquid.
Uses of Anhydrous Lanolin
Anhydrous lanolin has been used in the cosmetic industry for a long time because of its soothing and emulsifying properties. It can be found in lip balms, shampoos, hair conditioners, baby lotions, moisturizer for nursing mothers, body moisturizers and makeup.
For centuries anhydrous lanolin has also been used to deter the formation of rust on metal. Supposedly medieval knights would protect their armor and weapons by rubbing it on them to keep them in their best condition. Today it is used in order to protect the steel and metal on ships from corrosive saltwater exposure, amongst other uses.
Another common use for it is the care and maintenance of brass instruments such as horns, trombones, trumpets, etc. Baseball players will use it to soften and "break in" their gloves, sailors will apply it to their propellers so barnacles cannot grow. There are many and varied uses for this waterless form of lanolin.
Pharmaceutical lanolin is used in pretty much every hospital in the Western world for treatment of open wounds after operations. It is the best match to our own skin lipids than anything natural or non-natural. And unlike petroleum jelly, lanolin is breathable, letting your skin hydrate. Because lanolin can irritate the skin if not processed properly it is important to use pharmaceutical grade lanolin.
---
---
Lanolin – Where It Comes From & Uses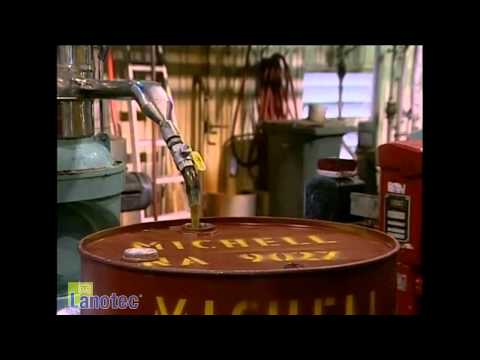 ---
More Articles