Petmate Cat Water Fountain Review
I really needed to find a solution for my three cats and their water needs. I was constantly filling up their bowl of water, whereas they also liked to jump up on the bathroom counter and have flowing water from the tap. Needless to say to got old really quick! So, I went on the hunt for a water fountain. I decided on the Petmate Fresh Flow Fountain and it has been great ever since. All the cats love to drink from the top where the water flows down to the pool. I find it easy to clean and I change it out maybe once a week. See Zoe to the right.
The color said "white", however I think it is more like a cream color. I've never had a problem with the pump, the filters are inexpensive and it has never leaked. We've had it for about six months and the only thing I'd say negative about it is in the bowl there is a filter that is a small grill you snap in to place. Things accumulate there and it is hard to snap that grill back off to thoroughly clean it. Otherwise it works great for my kitties. Lily is also a fan, and all three cats took to it easily. I'd highly recommend giving it a try!
Cat Taste Test – Petmate Water Fountain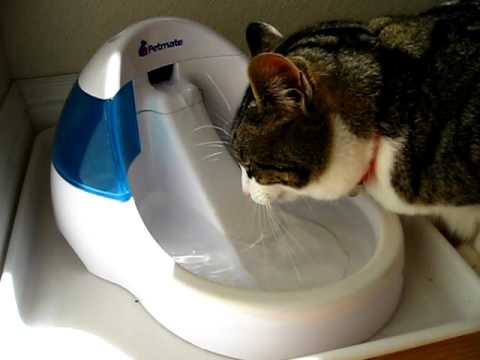 If you prefer a more "fancy" model…
Lucy Belle Cat – Loves Drinking from Petmate Water Fountain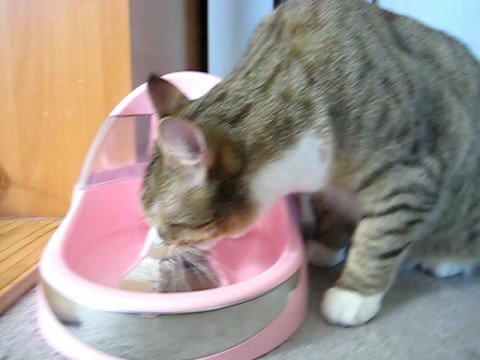 More Articles