The Cliffs of Moher
Once again we are facing the dreaded end of the world, this time on December 21st, 2012. So, I am re-visiting my bucket list and would like to share one of my items I got to cross off the list – The Cliffs of Moher in Western Ireland. I visited Dublin (lots to do there!) and then took a tour through the gorgeous southern part of Ireland and ended up in the Galway area. I can't say enough about how beautiful Ireland is and the people are so friendly and helpful.
I'd seen iconic photos of the cliffs for years and I tucked away that image in my mind saying to myself "I will stand there one day. I will make it happen!", and finally I did.
The Cliffs of Moher, or in Gaelic "The Cliffs of Ruin", rise 709 ft from the Atlantic Ocean and are made up of mostly shale and sandstone. I remember it was a beautiful sunny day when we were there and the sound of all of the birds flying around was very loud. Music to my ears! There are 30,000 birds there that represent 20 species.
The view is amazing. At the highest point of the cliffs you will find O'Brien's Tower which was built in 1835. You can go in and stand at the top and get a better view, but I was high enough, thank you!
Words can't really describe it and photographs can try and do it justice, but standing there and taking in that magnificent view, with the wind whipping your hair (or hat) around, is awe-inspiring. So, here is yet another place to pause, sit down and contemplate the end of the world, and then move on to the next item on your bucket list!
---
Cliffs of Moher – Aerial Tour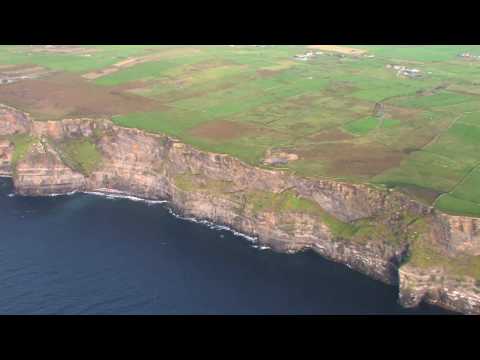 More Articles