How To Make Egg Fried Rice
When I was young my mom used to toss leftover rice in a pan and just fry it, nothing added. That was some good stuff! However as I got older and more adventurous I started to enjoy the more authentic fried rice, especially egg fried rice. I love this stuff, and fortunately so does my husband. Here is the recipe I always use for egg fried rice, sometimes with the optional ingredients at the bottom,  and it satisfies every time!
What you will need:
2 cups of cooked cold white or brown rice (using hot rice will result in a goopy mess, take it from one who tried it!)
2 eggs beaten
1 small yellow onion – diced or sliced, your preference
2 tablespoons of soy sauce
2 green onions – chopped
1 cup of defrosted frozen peas
1 tsp black pepper
2 tablespoons of canola, peanut, sesame or vegetable oil
Heat 1 tbsp of the oil on medium in a large frying pan. Add beaten eggs and cook until dry. Remove from pan and cut into ribbons. Set aside.
Increase the heat to medium high and add one more tablespoon of oil to the pan. Add the onion and cook for about one minute then add the rice and cook until heated.
Add sauce, peas, and green onion. Stir until everything is hot then add the cooked egg and serve.
Optional extras that are already cooked: diced shrimp, chicken, pork, or ham
Other optional good stuff : bean sprouts, marinated tofu, chopped garlic, a bit of oyster sauce, chopped bell pepper, shredded cabbage, spinach and/or carrots, 1/2 cup of frozen corn, water chestnuts, ginger slices, crushed red pepper for some kick, any leftover veggies.
I like this guy, he is a little hard to understand, but the recipe is on his website.
Reg's Egg Fried Rice: Indian Style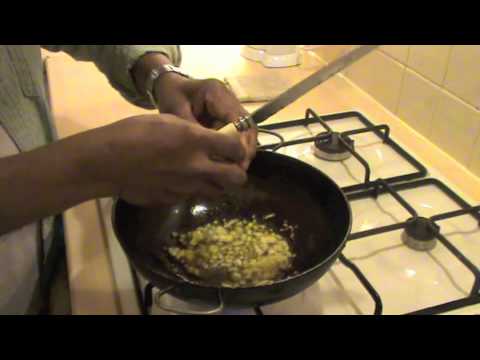 More Articles