MICHELLE OBAMA ANGRY BLACK WOMAN
ABC News just did a great interview on the Michelle Obama Angry Black Woman  stereotype.  With the poor shape of the economy and all the scary things going on in the world, I've finally decided to pull my head back out of the sand and really pay attention.  I would rather go through life with blissful ignorance, but many good folks are putting up the good fight and I feel it is my duty to educate myself and be involved.
So, here I am talking about the ridiculous Michelle Obama Angry Black Woman stereotype.  Or is it ridiculous?  There is something about her that made me wonder from the first moment I saw her.  And do we care if she is angry?  With all the corruption in government and business, don't we want some angry leaders that will make things happen?  It depends on the type of anger.  If it's rational, sure, that is great.  If it is irrational selfish anger, then no, that is not good.
And I think that is what many people are afraid of.  So, which kind of anger is it?  Well, that was really easy to figure out.  With a little research, it wasn't hard to see if Michelle Obama is an angry black woman and if that anger is justified.
First, the interview with ABC.  Watching it closely, I have to say, she didn't seem very hostile to me.  In fact, Michelle seemed extremely calm and collected.  While I was a bit disappointed with the intelligence of her responses, overall, they were extremely rational, calm, collected, poised, etc…  By all means, check out the interview for yourself.  It's pretty short and interesting.
ABC Michelle Obama Angry Black Woman Interview
The quality isn't very good on the following video, but it does show the anti- Obama view.  It's definitely against Obama and I believe this person put a lot of effort on digging up the most negative things they could find on the Obamas.  Yet, I see nothing in it that makes me think Michelle Obama is an angry person.
Still as much effort as the person put into the video to make it anti-Obama, I found it a bit flattering still.  If this is the worst that someone can come up with, then the Obamas are pretty solid in my book.  But, to be sure, lets look at a couple more anti-Obama videos and try to see if there is any excessive irrational anger evident.
Nice video.  Short, and I do see a passionate face, but I don't see anger at all.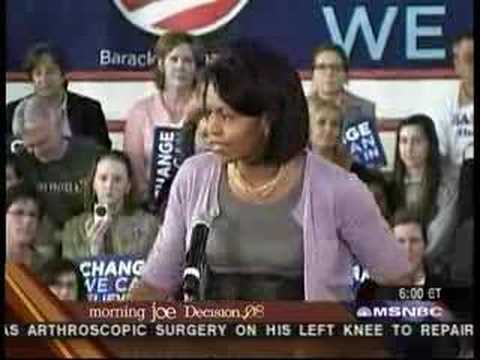 And this last video sums it all up.  Someone is irrational, but I don't think it's Michelle.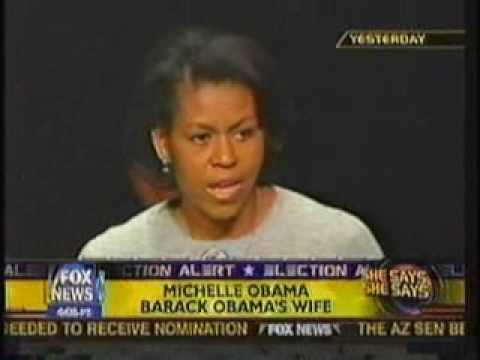 Wow, I saw nothing that indicates that Michelle Obama is an angry black woman.  Nope, I saw a very poised and down to earth person that grew up without a silver spoon.
I just don't see why people are calling her an angry woman.
More Articles