Toffee Bars
These bars are quick, easy and delicious, three of my favorite words! You can leave the nuts out if you prefer or add other things like toasted coconut or mini M&Ms! I hope you like them as much as we do.
Preheat oven to 350 degrees. Line a cookie sheet with parchment paper (it will make removing and cutting so much easier!)
2 sticks of butter, softened
1 cup brown sugar (packed)
1 egg
2 teaspoons vanilla
2 cups all-purpose flour
2 cups chocolate chips (milk Or semi-sweet)
3/4 cups finely chopped nuts (walnuts, pecans, almonds, cashews) or chunky chops or whole nuts, your preference!
Cream butter and brown sugar until fluffy.
Then add the egg, vanilla, and flour and mix until combined.
Spread on cookie sheet with a spatula, yes it will be thin!
Bake for 15 minutes, or until golden. Remove pan from oven and sprinkle on chocolate chips. Return to oven for 1 minute. Remove from oven and spread chocolate thinly over the cookie layer.
Sprinkle with chopped nuts. Cut into squares. Enjoy!
Best Toffee Ever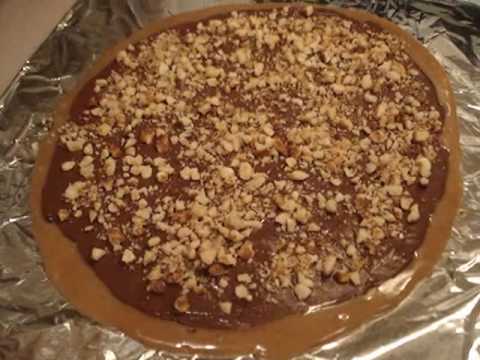 More Articles