Why Men Like Older Women
For me the question never was about why men like older women, but instead was, why not older women? What is with this trophy wife business where a man trades in one young hottie for an even younger version? So, maybe that in itself answers the question. Just like women, we men don't all think the same. Our childhood experiences and personalities vary greatly and these differences have dramatic effects on our tastes and interests later in life. Just like women, we all put importance on different things. For instance, some guys like to drive big trucks, others like fast cars with powerful engines, and then there are guys like myself who like to putter around in a gas sipping Prius. Different men value different things. For me a wife is not a possession to be admired, but a partner in life. A wife is a best friend to share your ideas with. A partner that has your back when life gets tough. While beauty is a nice plus, I personally don't put value in just that.
Men That Do Not Like Older Women
Other guys though are very comfortable taking charge of everything. They don't seem to care as much about a partner. Perhaps they are just that tough? Maybe they prefer taking on the world alone and bringing a spouse along for the ride rather than relying on their wife for any significant contribution? It is hard to say and there are likely hundreds of different reasons, but it seems to me that men who discount older women right off the bat aren't looking for someone to share ideas with, but are more interested in a follower / worshiper. These men want to be admired, idealized and just want the woman to do their bidding. When I think of this type of man, I picture a CEO or some other powerful type who has grown so confident in their abilities that they now put little value in the opinions of others. Now, that's just my opinion and a huge stereotype. While it's hard for me to believe, I suppose there could be self-made ultra rich men that have frighteningly young trophy wives and they also value the opinions of their young hotties and even hang on their every word. Okay, maybe not hang on every word, but respect their opinion. Sure, this is possible, but I doubt it.
Some Men Like Older Women Because Of Maturity
Anywho, for many of us guys that like older women, it's not really about being older, but more about maturity and intelligence. While it's unnerving to think that your wife might be smarter and more mature than yourself, it's also exhilarating and interesting. I'm constantly in awe of my wife. She contributes greatly to the relationship in many areas ranging from brilliant ideas and fascinating deep conversation to helping make good financial decisions. Admittedly, sometimes, I feel that I'm having trouble keeping up, but I like to think the feeling is mutual and we both learn from each other.
While this is my story, there are many more and to generalize would be wrong and miss some interesting truths. For instance, as much as we have recently learned about Ashton Kutcher, is it reasonable to think that he really fell for Demi Moore because Ashton is just that deep and wants a life partner that he can grow with? Possibly, only Ashton really knows, but he seems way to shallow for me to believe that his thoughts are that complex. No, I think in Kutcher's case, he went for Demi because he is arrogant and thinks that only an older woman can satisfy him. I know, it's just a wild guess, but I think the point is valid. Not all men like older women for the same reasons.
Reasons Why Men Like Older Women
Here are some possible reasons for why men like older women:
The man is mature beyond his years and is having a tough time finding a woman his age that shares that maturity.
The man fell in love with a coworker, friend, neighbor, etc, and they just happened to be older.
Creeps me out, but some men might simply like to be taken care of and are going for a woman that can fill a motherly role.
The man has an over-inflated ego and thinks only an older woman can keep up with his amazing mental prowess.
The man may have been taken advantage of one to many times and is looking for someone more mature that will hopefully not play games.
If you are wondering why your man is interested in another woman who is older, that question can be really tough to answer and I doubt anyone online is going to be able to answer that question better than yourself. The reasons are just far too numerous.
For instance, one possible scenario is the other woman might be showing him attention and they both share something in common that he values greatly. For instance, if there is a lot of stress, maybe financial problems at home, and during this time of stress, a coworker starts showering your husband with attention and they also happen to share a common interest that your husband values greatly, but you don't (football for example), then this could be a recipe for disaster. In this incredibly simplistic example, the age of the woman is likely not a factor.
There are many factors and odds are if your husband is interested in an older woman, the age probably has little to do with it. Her being an older woman is likely just a coincidence and nothing more. It might even be a negative and he is overlooking it because of perceived positive attributes.
So, for me, the question isn't why men like older women, but why wouldn't men like older women? The age really shouldn't matter either way. For me and many other men, it's all about the qualities the woman possesses. Is she intelligent, compassionate, considerate, pretty, etc. And how much value a man puts on any one category depends completely on the man. Some men only care if a woman is pretty. Some men actually don't want a smart woman as they may not want their decisions being questioned. Other men will want their wife to be interested and share in everything, as they want backup.
Yes, I'm pretty sure the question really isn't why men like older women, but more why they wouldn't. Age is likely a coincidence unless it's something odd like a fetish or a need for a motherly figure. Some men just aren't that concerned about age either way.
Loading ...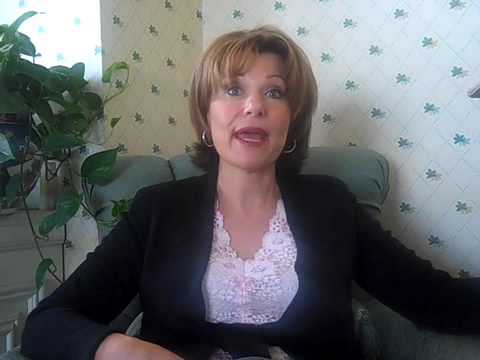 More Articles